840 Inspections
Middle Tennessee Home Inspectors

Home Purchase Inspection
Inspect your property before you buy or before you put it on the market to get a clearer picture.

Termite Letter
We can schedule and meet with a licensed pest control technician to secure your termite letter, which is required.

Crawlspace Inspection Bot
Cutting edge technology provides imaging in hard to reach places like crawlspaces.

Infrared Thermal Imaging
Digital scanning helps the inspector detect leaks, electrical overheating, and insulation issues.  This service is FREE for all new construction inspections.

Air Quality Testing
Mold becomes a problem when there is too much, it causes problems for your health, or if it is unsightly and causing damage to property. 15 Fungal Types will be measured and reported.

HVAC Inspection
If the HVAC unit(s) is/are over 5 years old, a professional  HVAC inspection is recommended to make sure this expensive equipment is in top working order.

Radon Testing
Continuous radon monitoring will determine if dangerous levels of radon gas exist in the home. Radon is a common threat in Tennessee* (*
EPA
).

Water Quality Testing
Add water testing to your home inspection to see if your home's water has been contaminated after leaving the city's water treatment plant.

Pool and Spa Inspections
A professional pool inspector will complete a thorough inspection of all systems to determine if you have an issue.
You need more than a home inspection, you need the professional home inspectors you can count on after the deal is done.
Expenses can add up with a new home purchase, that's why we created packages to help your budget and help you have the most thorough inspection.
Re-Inspection Services
Reinspecting your property after necessary repairs have been made provides a peace-of-mind that your home is safe.
Your Trusted Friend In The Home Buying or Selling Process
Welcome to 840 Inspections! We assist buyers, sellers, and real estate professionals with home inspections. Our licensed and certified home inspectors have over 20 years of experience. We understand that purchasing your new home can be overwhelming. At times, a home buyer cannot be present during the scheduled inspection. If you cannot attend the home inspection, we can provide a video explanation of our findings.
During the home inspection we will go through the entire house from crawlspace to the roof. This includes the foundation, floors, walls, plumbing, water heater, wiring, attic spaces, roof, exterior, gutters, and downspouts.
Our home inspectors provide other services including radon, pools and spas, and more! Visit our services pages for a full list of services.
We've Been Inspecting Homes
For Over 20 Years
We Are Veteran Owned
We offer a 10% Discount for the following service industry workers:
Active Duty Military

Veterans

First Responders

Teachers

Nurses
Please provide valid ID and mention this when scheduling.
Brandi Gallippo
November 16, 2020.
Highly recommend, great to work with, fast, easy, friendly and did a great job!
Lory Breckler
November 15, 2020.
I am a Broker/Realtor and 840 Home Inspections is top notch. I have used many inspection companies over the years and this is one of the best. They do quality inspections for a fair price. I would recommend them to anyone. thanks you Kevin and Kari and the team! always Lory
Peter Akaraborworn
November 6, 2020.
We were referred by our realtor and I'm glad we decided on it. The report was great and easy to understand. It gives me a piece of mind that my new house was thoroughly inspected. We also ask for radon testing and waiting for the report. Thanks.
Emily Frye
November 5, 2020.
Jon Bonney was very thorough when doing an inspection of a home we are purchasing. His report was very detailed and was received promptly. I would definitely use his services again. Highly recommend!
Haoxiang Luo
November 5, 2020.
The inspector was very thorough and profession. Very happy about his work!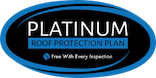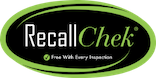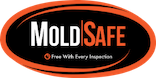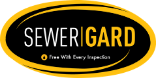 Services We Offer:
Home Purchase Inspection
Infrared Thermal Imaging
Crawlspace Inspection Bot
Radon Testing
Air Quality Testing
Termite Letter
HVAC Inspection
Mold Inspection Testing
Pool and Spa Inspections
Home Re-Inspection